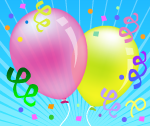 What's New
The OCCAPA congratulates the following Study Group members in passing the Fall 2014 CPP Exam. Doing all that extra work while continuing in their full time position was extremely ambitious, and took a lot of effort and dedication on their part.
Gaye, Sharon, Kathryn and Juan, It was worth it all, knowing that your achievement will make such a positive difference in your career path. Well done!
Gaye Hudspeth, CPP
Sr. Payroll Admin Analyst– North America
Ingram Micro
Comments: "The Study Group is a place to find new connections and be inspired to press on towards your goal. I would love to be a part of helping with the Study Group next year."
Sharon Flood, MBA, CPP
Payroll Supervisor
Silverado Care
Comments: "Robyn and all the facilitators of the study group were very helpful!! I recommend taking the practice tests as many times as you can and practicing the problems. Others in the group helped a lot too and let me know what to study so I could pass!"
Kathryn Christensen, CPP
Payroll/HR Manager
AJ Kirkwood & Assoc.
Comments: "I enjoyed the study group and would recommend it for anyone thinking about taking this test. It provided the ability to go over any of the material I didn't understand and prepared me for the test. Thank you to everyone that gave their time to review each week with us."
Juan C. Rada, CPP
Payroll Supervisor
Kimco Staffing Services, Inc.