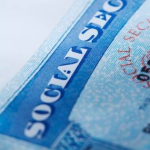 What's New
The Board of Trustees of the Social Security Trust Fund reports each year on the financial condition of the social security program. The 2016 report is now available on the Social Security Administration's website.
Wage Base Projections
Using "intermediate" forecasting assumptions and projecting out 10 years, the report estimates that the social security wage base will be $126,000 in 2017. This is up from this year's $118,500. By 2025, wage base is expected to increase to $175,200.
In addition to the "intermediate" forecasting, the report also projects possible wage bases under a "low-cost set of assumptions," and a "high cost set of assumptions." These forecasts project a possible range for the wage base in 2017, from $118,500 (high-cost) to $126,000 (low-cost). Note: These numbers are only estimates. The formal announcement of the 2017 wage base will not come until mid-October.  
http://now.americanpayroll.org/article/social-security-wage-base-expected-increase-2017