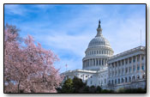 What's New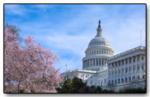 U.S. Citizenship and Immigration Services (USCIS) announced it will allow the public an additional 30 days to comment on its proposal to extend the current version of Form I-9, Employment Eligibility Verification[84 F.R. 26140, 6-5-19].
The comment period now ends on July 5, 2019. Comments can be emailed to dhsdeskofficer@omb.eop.gov with OMB Control Number 1615-0047 in the subject line.
The current version of Form I-9 expires on August 31, 2019. USCIS is reviewing comments it has already received. Depending on the extensiveness of the comments, USCIS may keep in place the existing Form I-9 past the August deadline, according to a statement made to APA's Government Relations team. Otherwise, USCIS will keep the form as is or make changes based on the comments received.
USCIS will update I-9 Central if there are any changes. Employers should continue to use the July 17, 2017, Form I-9 until a decision is made.