Please note that Registration is required for Members and Non Members in order to participate in our webinar and will only be available until Thursday 04/15 at 9:00 am.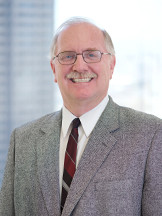 Member Registration:
Member:  Free, e-mail your full name to: membership@occapa.com
RCHs:   2 Units
Speaker:  Bill Schmalle has worked in payroll since 1982, in a variety of industries — from Legal and "Big Four" Accounting to Professional Employee Organizations (PEOs), Real Estate, Health Care and Public Education. In his current position of Senior Payroll Analyst for Penumbra Inc., a medical device manufacturer, Bill serves on a team servicing over 2,500 employees in 40 US States and Canada.
Bill is an active member of the American Payroll Association at both the local and national levels. At the national level, he is a member of the APA's Government Affairs Task Force IRS Subcommittee and National Speakers Bureau, including the last 7 years speaking at the Annual Congress. Bill also teaches the APA Garnishments Forum annually at various sites around the country. At the local level, he is the Government Liaison Officer for the San Francisco Bay Area Chapter and keeps Chapter members updated on key legislative developments.
He has held the designation of Certified Payroll Professional since 1994. He was named "Speaker of the Year" by the SF Chapter in 2008 and 2011. In 2019, Bill was given the "Special Recognition Award" by the American Payroll Association; he also received a Meritorious Service Award from the APA in 2013. Both national awards inducted Bill into the National Payroll Hall of Fame.
He also created and teaches an annual workshop at APA Congress titled "Telecommuting: Wage and Hour/Taxation Issues" which has been covered and resulted in articles by both APA's PayState Update and BNA.com.   Bill also has co-taught the APA Multi State tax class at Congress.
Bill has been married to his wife, Cathy, since 1996 and has two adult children, Jennifer and James.
Regularly Scheduled Meetings – Chapter meetings are an ideal place to network and they provide educational opportunities for chapter members to learn more about critical payroll and compliance issues while earning Recertification Credit Hours (RCHs).  Non members are charged a $20.00 Fee per Regular Meeting.