Please note that Registration is required for Members and Non Members in order to participate in our webinar and will only be available until Thursday 02/18 at 9:00 am.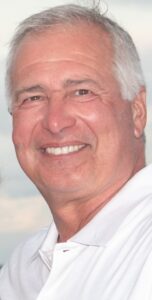 Member Registration:
Member:  Free, e-mail your full name to: membership@occapa.com
RCHs:   2 Units
Speaker: Frank Gottschall, CPA, CPP is an experienced payroll, benefits and accounting executive who was in a leadership position in the payroll field for over 20 years and currently serves as the President of the Gottschall Consulting Group. His career began in public accounting with Deloitte & Touche and he eventually moved to Macy's, Inc. where he served as the Vice President of Payroll for over 13 years. In March 2009, he transitioned to FirstGroup America, Inc., where he served as the Vice President of Benefits/HRIS/Payroll until he started the Gottschall Consulting Group in September 2016.
The Gottschall Consulting Group performs payroll, benefits and accounting consulting services focused on process efficiency and cost saving opportunities. Frank graduated cum laude with a Bachelor of Business Administration degree majoring in Accounting from the University of Cincinnati.
Regularly Scheduled Meetings –Chapter meetings are an ideal place to network and they provide educational opportunities for chapter members to learn more about critical payroll and compliance issues while earning Recertification Credit Hours (RCHs). Non members are charged a $20.00 Fee per Regular Meeting.