Please note that Registration is required for Members and Non Members in order to participate in our webinar and will only be available until Thursday 05/20 at 9:00 am.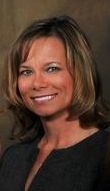 Member Registration:
Member:  Free, e-mail your full name to: membership@occapa.com
RCHs:   2 Units
Speaker: Denise Jacques, CPP.  Denise Jacques, CPP has been in the payroll industry for over 25 years.  She earned her Masters' Degree with a concentration in Human Resources in 2001 and a CPP since 2001.  She has worked with large organizations such as ADP and Pioneer Electronics. For that past 11 years she has been the General Manger of her own business, Virtual Business Services, LLC specializing in payroll consulting, bookkeeping services and financial reporting for insolvent companies including final payrolls and resolving corporate tax issues.  She is currently an Adjunct Professor at Irvine Valley College teaching Payroll Accounting, QuickBooks and General Accounting.
She has been an active member of OCCAPA for over 10 years and held positions as the OCCAPA Treasurer and President.
Regularly Scheduled Meetings –Chapter meetings are an ideal place to network and they provide educational opportunities for chapter members to learn more about critical payroll and compliance issues while earning Recertification Credit Hours (RCHs). Non members are charged a $20.00 Fee per Regular Meeting.