Sep 15, 2018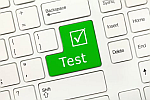 The CPP is an advanced credential for those with payroll knowledge and experience.
Certification Exam Application
A Certified Payroll Professional candidate must complete an application to take the CPP exam. The APA's Certification Department must approve the application before the candidate can register for the exam. The APA's CPP Committee reserves the right to audit applications to verify applicant eligibility.
Find out more »