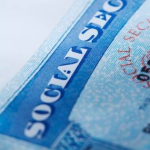 What's New
The Board of Trustees of the Social Security Trust Fund reports each year on the financial condition of the social security program. The 2020 Annual Report of the Board of Trustees of the Federal Old-Age and Survivors Insurance and Federal Disability Insurance Trust Funds, issued on April 22, includes both short- and long-term projections about the social security system.
Using the "intermediate" projections, the board projects the social security wage base will be $141,900 in 2021 (up from $137,700) and will increase to $192,900 by 2029. The formal announcement of the 2021 social security wage base will not come until mid-October.
The projections, which are only an indication of the expected trend, are based on social security program provisions in current law and do not take into account any changes in these provisions that might be made in the future.
Courtesy of the APA